Our Board of Directors meet on the second Thursday of every month and our board meeting is open to Chamber Membership.
If you have an item to add to the agenda or you would like to speak at our meeting, Please contact the Chamber office at Chamber@ELCChamber.com or 352-383-8801
2022 BOARD OF DIRECTORS
SLATE OF CANDIDATES
David Dietz - AdventHealth (Waterman Rehabilitation)
Mr. Dietz is an Administrator at AdventHealth Care Center at the Waterman campus and a resident of Sorrento.
He would like to become more active in the community, to support the community and help businesses thrive.
Before his recent move to Sorrento from Kentucky, he researched our area and discovered that it's an excellent
area to live in, raise a family in, become a part of, and to work in. He has belonged to
Chambers of Commerce before and has enjoyed being an active member. He is also a Kiwanis member.
Mr. Dietz has been a hospital administrator and Registered Nurse for 20 years.
While in Kentucky, his organization won the 2017 Statewide Community Involvement Award and
Statewide Administrator of the Year – this does not happen without team involvement in the community.
He belongs to several healthcare community coalitions.
Kevin Hale - Reach Church
Pastor Hale is the pastor of Reach Church and a resident of Mount Dora.  He has been a pastor for over 40 years,
previously in Indiana.  Wherever he has resided, he has worked with police and builders and churches.
He wants to serve the community to guide positive change.  He expects this to be his last home and he wants
to see a great balanced community. His East Lake County Chamber of Commerce experience includes
pumpkin unloading, serving water for the Sorrento soccer leagues, and attending some of the monthly mixers.
He is a volunteer chaplain for Lake County Sheriff Office and now that COVID appears to be easing,
he is looking forward to doing some ride-alongs with Lake County Deputies so he will know them and
be better able to meet their needs in East Lake County.
Shari Kaiser - United Southern Bank
Ms. Kaiser is Vice President of Commercial Lending at United Southern Bank in Leesburg and a resident of Sorrento.
She currently serves on our Board of Directors and enjoys being involved in the programs offered by our Chamber.
She has volunteered at our Pumpkin Patch in 2020 and in 2021 and was a participant in the
2020 Twelve Days of Christmas and the Christmas Tree Lighting. She attends our monthly Chamber Luncheons
and monthly mixers.  Ms. Kaiser serves on the Advisory Board for the Disabled, Inc.
She is a member of the Leesburg Chamber and Leesburg Partnership.
Amber Martin - D&A Professional Handyman & Cleaning Services
Ms. Martin owns DNA Pro Services and is a resident of Apopka. New to our Chamber,
she has already become an active participant. She wants to keep up with what is going on in our community
and to help keep the area safe and nice for families and children. She regularly attends our monthly
Chamber luncheons, has assisted at grounds clean up, and recently helped manage the huge crowd
unloading pumpkins for our Pumpkin Patch. She has experience as an events planner
and is active with youth sports in Orange County.
Todd Mazenko - Mazenko Law Firm
Mr. Mazenko is the owner/attorney at Mazenko Law Firm and a resident of Umatilla.  He has worked in the field of
estate planning for over 10 years.  He earned his law degree from University of Florida and graduated cum laude.
New to the East Lake County Chamber of Commerce, he looks forward to serving the community.
He currently serves as the Chairperson of the AdventHealth Waterman Foundation Board,
is a member of Christian Legal Society, and volunteers for several veterans' groups.
Leslie Rotarius - Catherine Hanson Real Estate
Ms. Rotarius is a Realtor and Office Manager at Catherine Hanson Real Estate, Inc., and a resident of Eustis.
A lifelong resident of the area, she wants to support local community initiatives.  A regular at our monthly
Chamber luncheons, she also sponsors many Chamber events. Her Chamber experience runs deep,
as she is a member of several local Chambers of Commerce.  She is also a graduate of Leadership Lake County
and a member of the Realtor Association of Lake and Sumter Counties (where she serves on the
Professional Standards and Grievance Committee) and the Homebuilders Association of Lake County.
She serves on the Board of the Lake Sumter Foundation. Previously, she served on the Board of Sorrento Babe Ruth.
John Smith - State Farm Insurance
Mr. Smith owns John Smith State Farm in Mount Dora and is a resident of Mount Dora. While we were conducting
"Coffee Connections!" in person, he was a regular attendee of that event. He attends our monthly luncheons
and business after hours events and served on our financial review committee earlier this year.
He is active with the Mount Dora Chamber of Commerce and Christian Network Alliance.
He is also engaged with Round Lake Charter School and Mount Dora Babe Ruth.
Laura Tolbert - First National Bank Of Mount Dora
Ms. Tolbert is a Loan Officer at First National Bank of Mount Dora and a resident of Sorrento. As a life-long resident
of East Lake County, she wants to help make the area the best community it can be. She regularly attends
monthly Chamber luncheons and is a frequent Coffee Connections participant. You can also find her volunteering in our
annual Pumpkin Patch, attending our annual Gala, participating in Christmas in Sorrento events, and advocating for
First National Bank of Mount Dora's corporate support of our Chamber. Outside of the Chamber, Ms. Tolbert is a
Girl Scout Leader for the new Sorrento Daisy Troop #923. She helps with Mount Dora Lions Club and is a
Board Member for Early Learning Coalition of Lake County and Home Builders Association of Lake and Sumter County.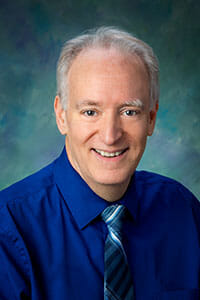 JEFF AAMES